With Gratitude for our Community Living Team
Just as there is no "I" in "teamwork", there would be no 24/7 services at Safe Harbor without our incredible Community Living Team, who keep our shelters operating 24 hours a day, 7 days a week! Safe Harbor's Community Living team works days, nights and weekends to meet needs and maintain the safety and well-being of our shelter residents and children in our three shelters in Greenville, Anderson and Oconee. Throughout the pandemic, this team has adapted our shelters to follow CDC guidelines for emergency shelters to reduce health risks and prevent the spread of Covid-19. In addition, Safe Harbor's shelter program has expanded to hotel stays in order to serve survivors and their families while simultaneously reducing bed space in order to maintain social distancing in our shelters.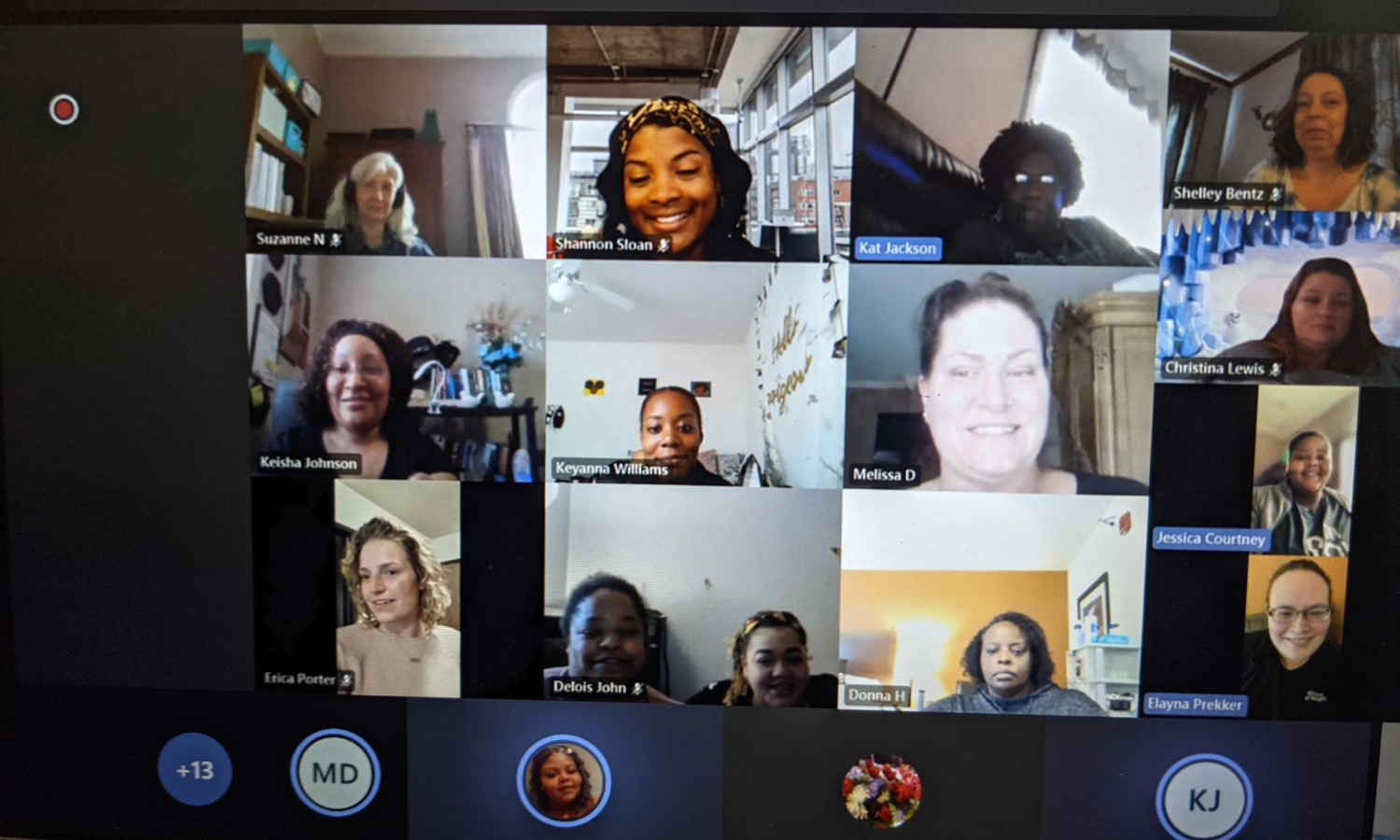 Our Community Living Team fulfills Safe Harbor's mission and vision around the clock, providing trauma informed spaces for survivors and their children to exit from the cycle of domestic violence on a pathway toward healing, hope and new life. Melissa Donald, a Client Support Specialist at the Anderson shelter, says her favorite part of the job is "knowing we create a safe place, a secluded place that's quiet" for our clients. For Christina Lewis our Oconee House Manager, it's knowing "we are sometimes their only support system. Oftentimes (due to the isolation of an abusive partner), they don't have friends or family, and so we are their support system in their best and worst time." And Shannon Sloan, a Client Support Specialist says that "seeing the clients happy and smiling is what warms my heart."
As you can imagine, it's not always sunshine and rainbows working at a domestic violence emergency shelter. It is hard work that is emotionally difficult and draining. Melissa shares that she can recall "many nights spent awake talking to clients because they can't sleep, they're nervous, scared, crying, and trying her best to console them and be that listening ear for them. It feels like one of the first times they can actually talk about what's happened to them and be honest with someone else." Maya Dukes, another Client Support Specialist at Anderson says one of the toughest parts of the job is "talking on the phone and doing an intake with someone and then realizing we don't have enough room or bed spaces and can't accept them while recognizing that their story is hard and they need our help!" Melissa chimes in with a similar frustration, "I wish we had more space and more resources to share!"
Community living is a difficult situation for any person. On top of that, just coming out of a traumatic situation, intensifies it. Many of our community living staff shared that it is difficult seeing a client come in and not succeed by participating in behavior that jeopardizes their ability to stay with us. Elayna Prekker, a Client Support Specialist at the Greenville Shelter, said, "It's hard when someone's trauma response is disruptive or harmful to community living. We have to consider the safety of everyone. The hardest part is having to ask someone to exit because they aren't in the space in their journey where they can safely live with others." Christina put it well: "[Our clients] come from different families, backgrounds, religions, and are at different places in their healing journeys. Our job is to create a safe, peaceful, and harmonious living situation in one house." Easier said than done!
This teams' task seems insurmountable: take survivors in the middle of crisis and chronic trauma and create a peaceful house and living situation, but they do it with smiles and grace. They are literal superheroes. Greenville Shelter Manager, Kat Jackson, summed it up beautifully:
"No matter what kind of day we're having, we always have to consider that we are the first faces clients see. We have to make sure we have a smiling face and loving heart for them."
As you gather with friends and family throughout the holiday season, please take a moment to give thanks to these courageous members of our team, who keep our shelter doors open 365 days every year!